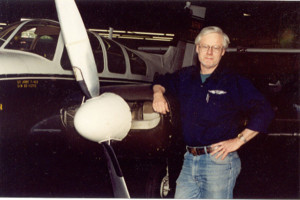 Pat Ripp, owner of Point Aviation started his aviation maintenance career with the US Air Force in 1970. Serving as a tactical weapons systems technician, including two tours in the Vietnam theatre, he worked with electrical, hydraulic, pneumatic and structural systems that supported weapons carriage and release, gunnery and missile firing systems on numerous aircraft, including the F-4 Phantom, F-100, F-105, A-7, OV-10 and many others.
Thru the late 1970's and 1980's Pat pursued his love of photography before returning to aviation in 1991. He worked as Maintenance Director for Wings USA in Janesville maintaining a training fleet of as many as 11 aircraft before accepting a position as an Aviation Maintenance Technician Instructor at Blackhawk Technical College in 1997. There he specialized in Piston Engine Systems and Aircraft Inspection until Blackhawk closed the aviation program in 2013.
Contact Pat today for more information…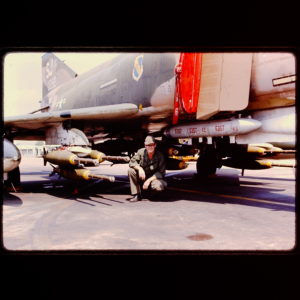 Established as a part time operation in 2004 at the Iowa County Airport specializing in aircraft engine maintenance, Point Aviation is now a full service facility offering complete engine and accessory services and flight training.
Pat holds FAA Airframe and Powerplant Certificates with Inspection Authorization; Commercial Pilot Certificate with Single Engine, Multi Engine and Instrument ratings; Flight Instructor and Advanced Ground Instructor Certificates.
Qualifications:
FAA Airframe & Powerplant Mechanic
Inspection Authorization
Aviation Maintenance Technician Instructor
Commercial Pilot – MEL / SEL / INST

2004 FAA Technician Diamond Certification
Experience:
Over 30 years aviation maintenance experience
Over 50 years engine building experience
American Bonanza Society Maintenance Academy Graduate
Director of Maintenance, Wings USA, Inc., Janesville, WI
Aviation Maintenance Technician Instructor, Blackhawk Technical College, Janesville, WI
FAA Silver Maintenance Technician Award, 1999 & 2000
Twin Cessna Maintenance & Operations Training, Twin Cessna Flyers/TAS Aviation
Teledyne Continental Factory Engine Training
Extensive experience on:

TCM and Lycoming Engines
Magnetos
Carburetors
TCM Starter Adapters

US Air Force fighter weapons systems technician:

F4-C/D/E, F-100, F-105, F-106, A-37, T-28B, A-7D, AC-130, OV-10